By the time your child moves into the preschool classroom, they have mastered their own self-help skills such as toilet-training, self-dressing, self-feeding, self-respect and cleaning up after themselves. They have learned respect for their environment and others as well.They will continue to use those skills as they begin venturing into their new world of children ages 2 1/2 years old through Kindergarten. This mixed-age group allows for an amazing opportunity to learn the importance of community. The younger children learn from the older children and the older children refine all of their skills while working with the younger children.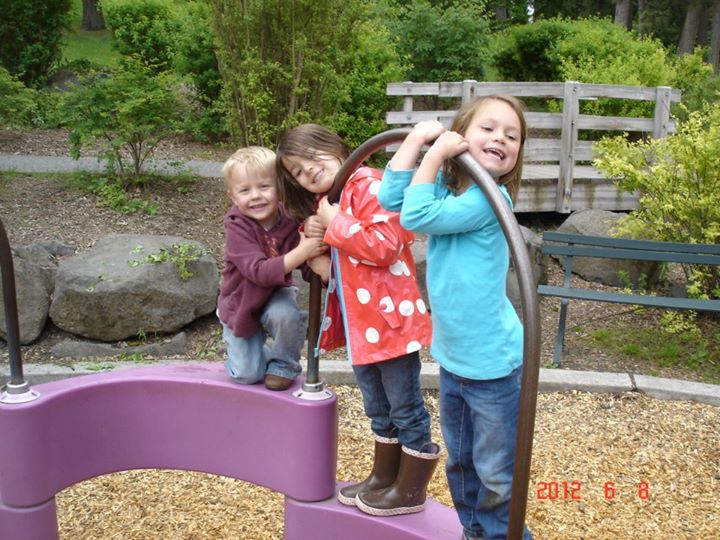 The Montessori Preschool classroom is based on respect, freedom of choice and strives to instill a natural love for learning in all children regardless of their skills and abilities. In our school we do our very best to help children grow to their full potential and believe that each child is unique and amazing!
Lessons are given to each child either one-on-one or in a small group. Once a child has been given a lesson on a work, they are able to choose that work as often as they like to enable them to master it. We begin with basic work like pouring, sorting, tracing shapes with the metal insets and other similar works that help the child to work on their small motor-skills and prepares them for writing and organizing their thoughts. Learning is always hands-on and always involves child-led exploration.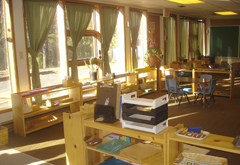 Teachers prepare monthly individual lessons plans for each child in academic and social/emotional domains. Observations and assessments are done through the use of a portfolio made by the teacher. A portfolio is a collection of pictures, notes and individual learning plans. Parents/caregivers will review these at parent/teacher conferences and get to take them home when their child graduates.